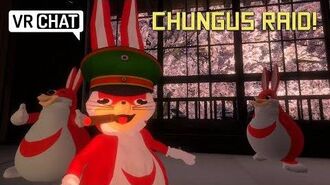 This is where most of the 3rd variation of Ugandan Chungus (VRChat) live feel free to edit it
Description
This is a strange, new realm which the Ugandan Chunguses (3rd generation) live.
The entirety of Chungus Heaven seems to literally be just a colossal Big Chungus that is floating in the sky or a dimension that resembles a sky. The massive Big Chungus that makes up Chungus Heaven acts as a giant island that the inhabitants live on.
war that almost destroyed this place
In World war chungus the 3rd variation of Ugandan Chungus had a fight with Red Knuckles and won but most of Chungus Heaven got destroyed but it was repaired, and Chungus Queen and Da Queen made the 3rd variation of Ugandan Chungus and Red Knuckles become friend.
war chungus
the 3rd variation of Ugandan Chungus (VRChat) and Chungus Queen And Chungus Commander has a war with Killler knuckles and lost but than the red knuckles helped the Chungus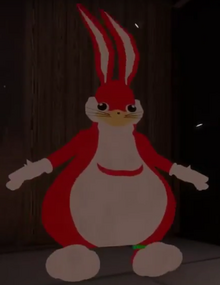 Fight with Green
on February 5th in the chungus heaven (v2) some green knuckles started spitting on the ugandan chungus for no reason
pewdiepie friend
most Ugandan Chungus hate of fear PewDiePie but when they made a deal with Pewdiepie that the war will stop and pewdiepie will make a song for the Ugandan Chungus and Ugandan Chungus helps kill T-Series